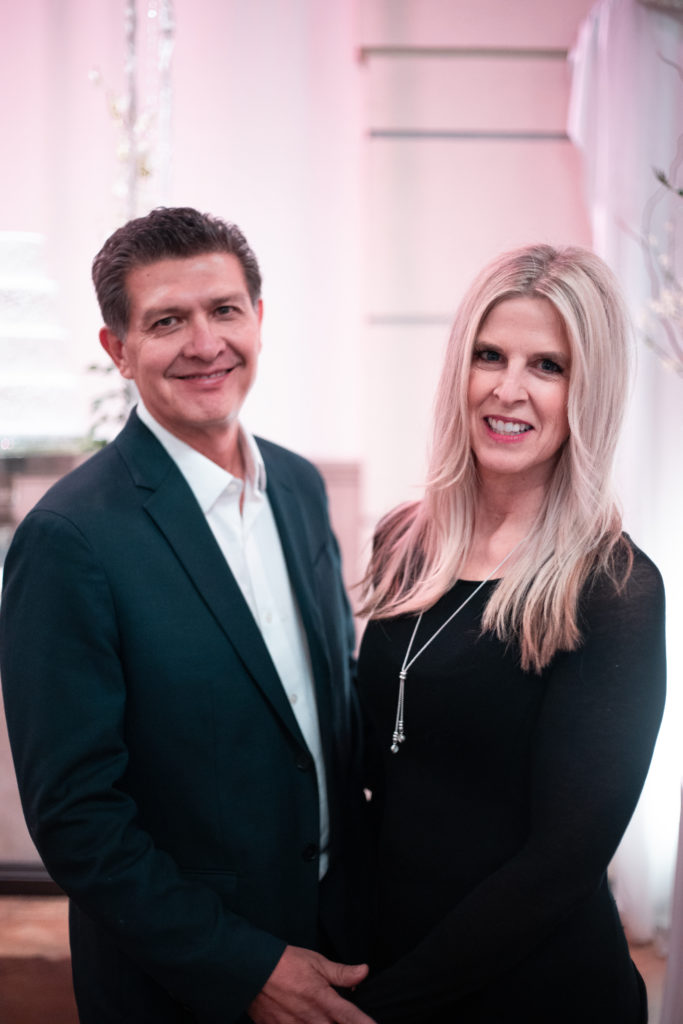 In 2004 John Montoya, Jr. transformed a 1970's twin movie theatre in the charming little farm community of Brighton, CO, into what is today an extraordinary event venue. He graduated from the University of Northern Colorado and went on to open five very successful family owned restaurants in Colorado. John saw the need for a truly unique event venue in North Denver for Weddings, Quinceanera's and special events. He envisioned a venue with the touch of Tuscany; a place with a sweeping old world charm grand staircase, high ceilings, a romantic ambiance, and walk-out balconies that evoke the grace and style of a vintage Italian Villa.
As a chef he knew what the kitchen needed to allow him to prepare world-class food for celebrations up to 300 guests. So he created The Bella Sera – which means "Beautiful Evening" in Italian.
A few key elements were still missing at The Bella Sera to become an all-inclusive venue though. Just a few months after opening in 2004, he was joined by a designer named Elisabeth to run the event venue and create the overall vision for décor, design and event production to complete the all-inclusive niche. John managed and co-owned the large family restaurant in Westminster, CO until 2006, as Elisabeth ran the venue. He eventually made Elisabeth a partner and they have run the venue together ever since.
Graduating from Colorado State University, Elisabeth began her career in Los Angeles in the fashion and design industry, creating and designing for a myriad of different businesses, and went on to start her own successful business with two partners. While actively involved in music, performing, and theatre, she knew the importance of incorporating cutting edge Event Production, Lighting and a personalized music plan to make celebrations a magical experience. She focused on creating an extraordinary décor collection, design focal pieces, and wow factor experiences that their clients and guests would rave about.
Together, they believe that the milestone memories that are made, and the lives that are touched by what they do at their venue, is far more important than just the look of the venue or items included in their packages. Their flair for style, fun, extremely high standards, and immense attention to detail are what have set the standard of excellence at The Bella Sera. The two went on to marry in 2007, believing it was a miracle from God that brought them together. They blended a family of five amazing children, who have all worked and delivered amazing customer experiences to guests at The Bella Sera over the past 16 years. They love hearing the stories of their clients, how they met, what's important to them, and how they can best serve them at their once-in-a-lifetime celebrations.
Making a deep connection with their clients, staff, and recommended vendors is of the utmost importance to them. Many of their staff has been with them for 10+ years, and a few "lifers" have been with them since the beginning. Everyone at The Bella Sera values creating the type of celebrations and experiences for their clients that they themselves would want to attend. 
Family is everything to them, and they love spending time together with their five children anytime they can. Even though all of their children are now adults, they all make time to travel together to create lifetime memories. Some of their favorite destinations have been to Italy, Thailand and all over the United States. 
Supporting Foster Children and those grieving the loss of a loved one through The Richard Lambert Foundation, are both very special organizations they support.