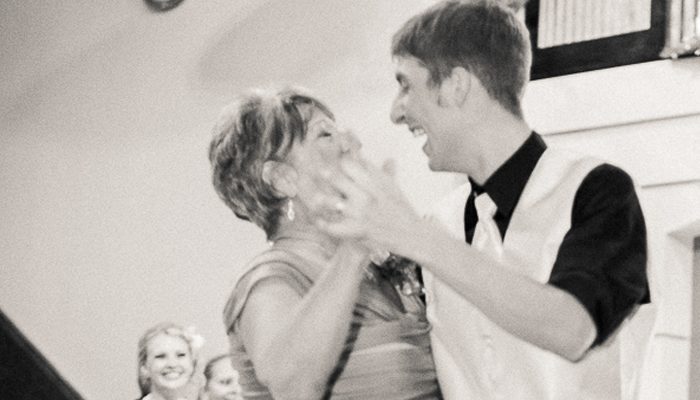 Mother-Son Dance
The mother-son dance is one of the sweetest moments at any wedding. It's filled with love, pride, laughter and tears of joy! There are so many lovely songs to choose from for this special moment; picking one that is unique to your mother-son bond will make this memory unforgettable. When selecting your song for the mother-son dance, it should reflect the relationship that the two of you share. Whether that is fun and lighthearted or more sentimental and sweet, there are many songs to consider. When you are selecting a song, be sure to pick one that is a comfortable length for both of you. If you both love a song but it is a bit too long, talk to your DJ and ask him to fade it out at any point to make it the perfect length. Another important tip is to practice the dance together before hand. It is always good to feel relaxed and comfortable during your dance, it allows you both to truly enjoy the moment rather than worry about what steps to take and when!
To give you a head start on selecting the perfect song, we put together a list of some of the Bella Sera Staff's favorite Mother-Son Dance Songs. Even after ten years of weddings, this special moment is one that still makes our entire staff teary eyed! There is nothing quite like a mother son bond.
To all of our Bella Sera grooms and their lovely mothers, we thank you for letting us enjoy this special moment with you during each and every wedding!