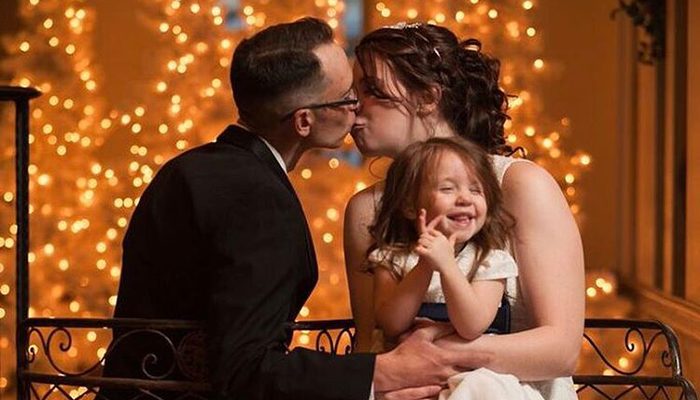 DOs and DON'Ts of Wedding Budget Etiquette
Congrats on your engagement! Now that you are planning a wedding, you may be nervous and confused about where to begin, in regards to the wedding budget… or maybe you have an idea in mind for a dollar value, but are a little embarrassed to ask the question: "Who pays for what?" If you find yourself in either of these camps, this article on Wedding Budget Etiquette is for you! Are you ready to learn the DOs and DON'Ts?
The average cost of a wedding today is nearly $27,000, according to costofwedding.com. While there are traditions that some people adhere to, most modern couples choose to break down the budget their own way. This process of analyzing each aspect allows couples the opportunity to get the most out of their big day!
So how do you choose what you'll include and what you won't? The answer is: whatever works best for you and your family is what you should do. There are many different ways to split costs of a wedding, but part of the stress comes along with how to approach it with family who are helping pay. Most couples meet with both families to discuss the way costs will be handled. The first step is making sure you are communicating, but how exactly do you approach wedding cost etiquette? Let's break down the different types of couples to decide:
The DOs of Wedding Budgeting
You're Traditional
When you sit down with your family and your future spouse's family, you should discuss if you want to follow the 'traditional' method for paying for weddings. Keep in mind that there is no official guide to paying for weddings, so your ideas of what tradition is may differ. It would be wise to come into the conversation with an idea to present to your family and about who you had in mind to pay for what. Preparation would provide a springboard for further discussion and will help open a healthy line of communication around the event! However, please do not make assumptions of who will pay for what, because that can lead to awkward and difficult conversations. Instead, in your presentation, suggest things like "we are prepared to tailor our budget around our capabilities and the budget we set for certain things".
What the Bride and Her Family Pay
According to theknot.com, the bride and her family pay for the church, bride's attire, ceremony, and the grooms ring. In addition, they also pay for photography, reception food and decorations, floral arrangements, invitations and other stationery, and wedding transportation.
What the Groom and His Family Pay
The Groom and his family pay for the marriage license, officiant fee, rehearsal dinner, DJ/band and liquor, plus the bride's rings — of course!
This is a basic division, and note that the costs may not be 50/50 this way, depending on who you decide to use for vendors.
You're Non-Traditional
People are getting married much later in their lives, as opposed to fifty years ago when the average age of males and females getting married was about 22, according to infoplease.org. With the average age of brides and grooms on the rise, a more non-traditioal way of paying is being seen across the industry.
Getting married later in life means that couples may have the financial stability to pay for their own weddings, instead of their parents having to contribute. Fortunately, if you find yourself in this camp, you will have more flexibility in how you split the costs between the both of you this way, since fewer people will be involved in the decision-making.
If you'd like to be more independent but need some support from parents, The Spruce suggests that the bride and groom meet to decide what's important and what they can afford to pay for, and then go to the parents with a proposal of the parents' contribution. The parents can then decide whether or not they agree. This is a great option "if you don't want families weighing in on every decision you make. Going to them with a game plan and asking them what they would like to contribute towards is a great way to ensure your decisions aren't influenced by the ones holding the purse strings."
Some Don'ts of Budget Etiquette
While the current generation of brides and grooms are opting for more modern traditions, there are some timeless don'ts when it comes to budget division.
Never ask guests to contribute to your wedding costs, or complain to them about the costs. If you can't afford to provide the wedding celebration for your guests, put off the party until you can afford it and have a small reception after the ceremony.

Never assume that certain people will pay for specific things, especially if you're planning to choose high-end choices for that particular detail

Lastly, do not let wedding costs affect your relationships!

At the end of the day, you get to be married and celebrate with your friends and family and that is all that matters.

Wedding planning is stressful, but keep the priorities in perspective and have fun!