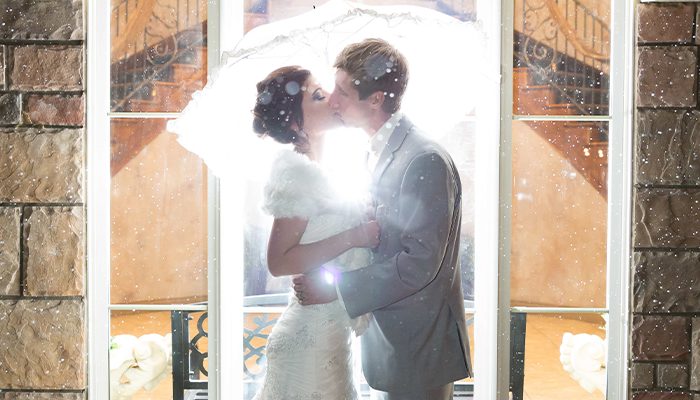 Why Guests and Couples LOVE February Weddings
We get it… Planning a wedding is hard. It's full of complex decision and every details impacts the event. Are guests going to be able to come? Is the event space going to work? What's the theme? so on, and so forth! We, also, know that the first and biggest challenge of planning a wedding is "Choosing the Date"!
If you're reading this, you probably haven't landed on a date and are exploring your options. Well, you're in luck. We want to chat with you a little bit about the "forgotten months" and give you a few tips to consider if you're looking to do something a bit out of the norm!
While summer, spring, and fall are great months to say your nuptials. Let's focus on the season people often overlook… WINTER. Winter is a unique and beautiful time to get married, especially in Colorado! We'd like to focus our efforts on one particular winter month – FEBRUARY!
Here are a few of our bride's top reasons for choosing a Winter Wedding with us:
1- February, as we know it!
February is a great month to get married! It is the month of LOVE! Valentine's Day and red hot romance from start to finish. Winter weddings are unique and a February Wedding offer your guests an early year surprise! The holiday hustle and bustle has slowed and loved ones are itching for a little getaway – so why not give them what they are asking for?
2- Available Venue Space
One of the most common problems in planning a wedding is finding a suitable venue. Often times, brides struggle to find their perfect space on the perfect date. Additionally, it is often difficult to secure a Friday or Saturday wedding from April – December. However, that's just not the case in winter months!! February offers more flexibility in scheduling your wedding. Having a wedding in February allows brides to choose the perfect day AND the perfect venue (and they get to eat their cake, too!)
3- Easier on the pocketbook!
February is less expensive! Our Brides & Grooms (and especially their parents!) really appreciate the discount for an off season wedding! For instance, our ~already unbelievable~ prices are $2,000 less during the winter months, money much enjoyed on a Honeymoon or your home as you start your new life together!!
4- GUESTS LOVE THEM!!
Colorado is a vacation wonderland and your guests can stay a few extra days to head to the mountains once the wedding festivities have concluded. This beautiful state offers skiing, hiking, fishing, as well as horseback riding for the avid outdoors family. Denver also offers culture and fine dining for indoor activities as well. Guests love stumbling into cultural museums, shopping centers, and, most of all, the unique retail spaces Denver offers!
5- Weather and Location
Being the month with the least precipitation in Colorado, February is a great time to visit with ease of travel and mild winter weather. Often finding absolutely beautiful cool and crisp days with blue skies and bright sunshine during the day. Should the weather present any challenges, the Bella Sera is an all-inclusive indoor venue, located just a few minutes from the airport, so weather will not be a factor for your ceremony or reception!
Looking for some winter wedding inspiration – check out our Winter Wonderland Design blog post!
Those are a few of our favorite pieces of advice from past couples and their guests. We would love to hear your inputs and thoughts – Happy Wedding Date Hunting!