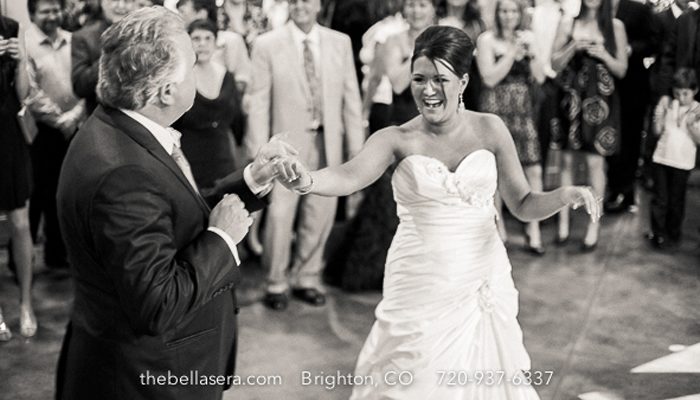 Father-Daughter Dance
Equally as sweet as the Mother-Son dance is the Father-Daughter dance and if the father-daughter dance is done right, there won't be a dry eye in the house when it's over! Its hard to top the moment when your dad walks you down the aisle and gives you away during your wedding ceremony, but with the right song, you just might be able to!
The options for Father-Daughter dance songs are just about endless. It can be a song that has a sweet sentiment, meaningful lyrics or just a song that brings a happy memory to mind for you and your dad! To give you a head start on picking out the perfect song for this special dance, we put together a list of some of the Bella Sera Staff's favorite Father-Daughter Dance Songs. Some popular songs, some classics and some hidden gems that we just love!
To all of our Bella Sera brides and their dear sweet dads, we thank you for letting us enjoy this special moment with you during each and every wedding!