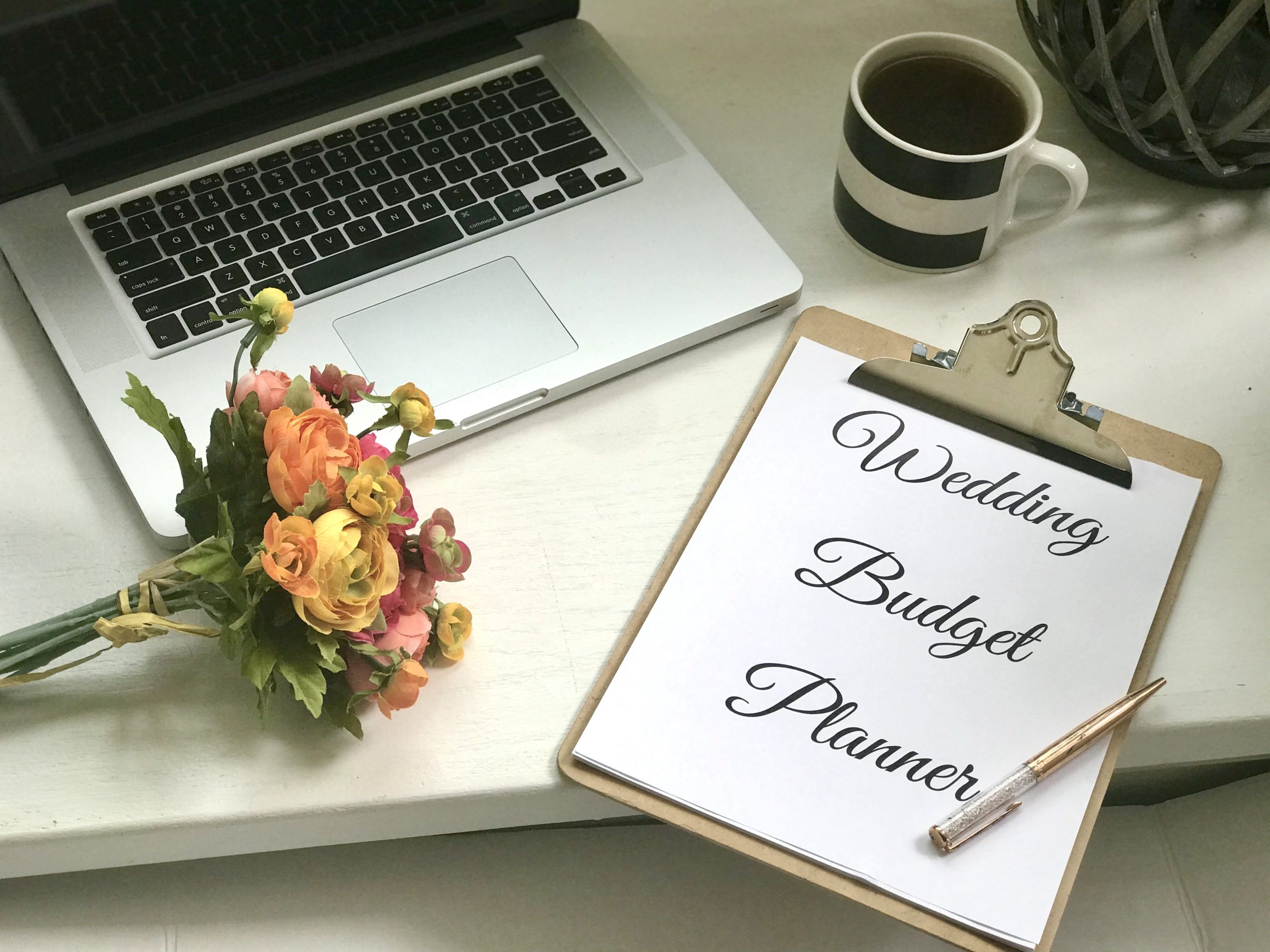 How Much Do Weddings Cost?
If designed and planned correctly, weddings create more meaningful memories than any other celebration you'll have in your life. Does this mean you have to spend the $30,000 average wedding budget in Colorado on your wedding? Absolutely not!
According the The Knot Real Weddings Study, the average wedding in the U.S. costs $39,000. In Utah the average is $19,700, while in New Jersey the average is $53,400. Colorado is $30,000. Reference: https://www.wedinsights.com/report/the-knot-real-weddings
If your budget is endless, then why not splurge on every detail if you feel like it. After all, this is the one and only celebration you'll have like this in your lifetime where all of your closest friends and family are there to celebrate YOU. However, most of us do have a limit to our budget. 
Ways to cut spending
There are many ways to cut spending from your budget. A few of the most common ways are to choose a more affordable night of the week at a venue besides a Saturday evening, lowering your guest count, choosing budget friendly invitations, having a friend marry you, not going crazy on your dress, choosing delicious yet more affordable catering to serve, and choosing a venue that provides all-inclusive options.
What is a realistic budget?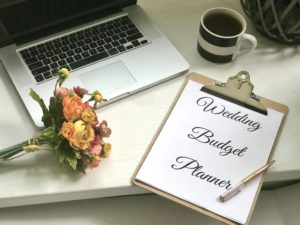 So where do you begin to figure out what a realistic budget is then? The very first priority is to find out what your total budget is. Will you be receiving any contributions from parents or are you on your own? Are you willing to finance any of your wedding, or is paying cash a priority? Once you know what your parents can contribute, and you've agreed upon the amount the two of you will spend, the next step is to put that budget in writing, and then begin to create a vision for your wedding day.
Spending Categories
Make it easy on yourself, and obtain a blank wedding budget template. There are plenty of these budget templates online, as well as apps you can download; checkout theKnot.com or WeddingWire.com as a starting point. This will educate you on all of the products and services you may or may not need to include to host a wedding. Everything should be grouped into categories such as: 
The venue,

The ceremony, 

Catering and tableware,

Beverages and bar, 

Cake or desserts, 

Attire, hair & makeup, shoes, tux, 

Decorations and lighting, 

Linens, 

DJ and music, 

Photo and video, 

Flowers, 

Invitations,

Rehearsal dinner,

Hotel and transportation, 

And other miscellaneous little details should be listed on this budget. 
Distribute your budget based on priorities and wedding day vision
With this budget outline, you can start to distribute your total budget among the categories and items listed. You will then get a realistic idea of where you can and cannot splurge on your budget, and where you want to prioritize your spending. You may also find out that you may need to increase your budget if you cannot reduce your guest count.
The fun part is visualizing your wedding day, so begin by thinking about the destination and location you'd like to have first. Will your guests be more likely to attend if it is within an hour drive, a 30 – 45 minute drive, or how far? Do you desire a destination wedding? If so, who will realistically be able to attend and foot the bill for their airfare, rental car, hotel and other expenses? Once you've decided on the location or city, the next priority will be to find and secure your venue.
Your venue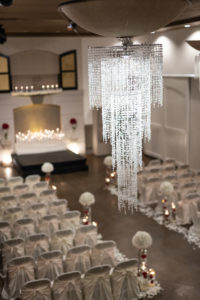 The biggest investment will most likely be your venue, and it will set the tone for the look and feel of both your ceremony and reception. Ask yourself what venue style you like? Do you prefer indoor or outdoor, or are you not entirely set either way? Do you like the idea of rustic, industrial, Mediterranean styled, city or downtown, garden, winery, hotel, golf course or other? You may change your mind entirely once you begin visiting and touring venues. You may choose a venue based on the service and reviews they have vs. the actual look and feel too. It's best to compare 3 or 4 so you can weigh out the pros and cons of each venue. 
What is the outcome you want?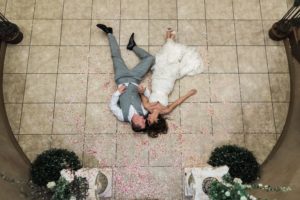 Next determine what outcome and results are most important to you when you reflect on the end of your wedding night? Is it hosting a fun and memorable wedding with lots of laugher and connection with your guests, one that is gorgeously decorated, with amazing music and event Emcee, delicious food and drinks, the best photography, a must have video, an expensive dress, an open bar, or what other vision and outcome do you have? 
Once the two of you have settled on some of these visions and priorities, it's time to allocate your spending. If you must have a gown that costs at least $3,000 – $5,000, then providing guest favors and buying little things that add up may have to be eliminated to get that gown you want. It's really that simple.
If having a unique one-of-a-kind wedding where everyone raves about how fun and creative it was is most important to you, then spending more of your budget on an open bar, a creative wedding planner, a top-rated DJ, elements of surprise, and gorgeous decorations and lighting would be a priority. A high-end entrée and an expensive dress may be secondary.
Don't get discouraged. It's easy to get a bit stressed about finances, but if you start with the "big picture" in mind first, it is much easier to prioritize your spending based on the outcome you both want. There's nothing worse then spending hundreds of dollars on things before you've gone through these steps just to find out later you didn't really need them or want them after all. You could have had that money to spend on more of your priorities. 
What will be your biggest splurge that you can't imagine your life without having it?