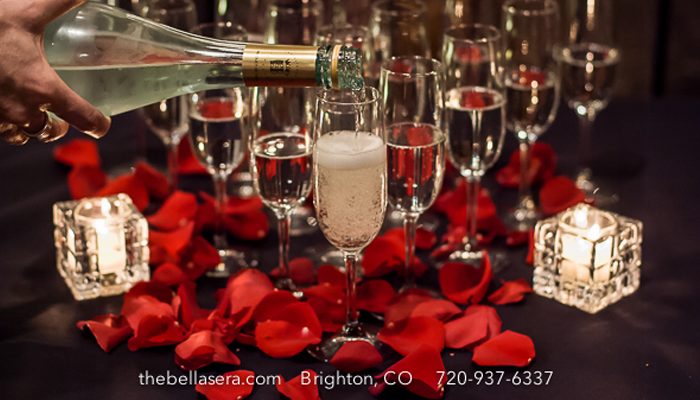 Valentine's Day Champagne Cocktail
At the Bella Sera, we are lucky enough to get to celebrate true love, every single day! Valentine's Day is the one day a year when people around the world celebrate with us! As the second most popular day of the year to get engaged Valentine's Day radiates romance! It is an equally special day for a wedding ceremony! Using the theme of Valentine's Day as inspiration for a wedding is always something that our designers at the Bella Sera truly enjoy!
In honor of Valentine's Day this year, we have put together a recipe for one of our favorite champagne cocktails! It is the perfect combination of fresh & bubbly! It is not only a great cocktail for a Valentine's Day get together, but it works wonderfully as a signature cocktail at a Valentine's Day wedding celebration, too!
So whether you have that sparkly ring on your finger, or are hoping to get one – Cheers to life, love, and happily ever after!