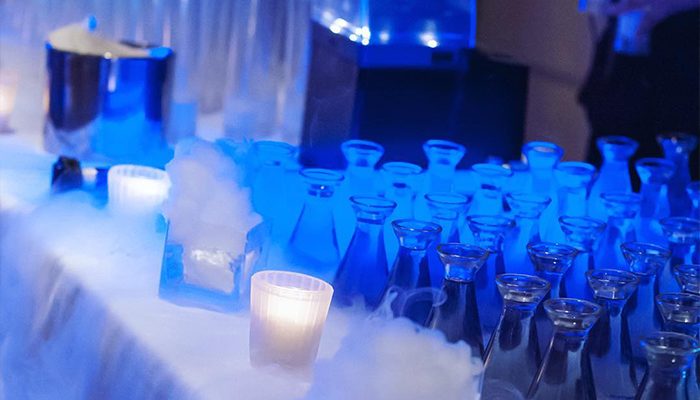 How to Get the Most From Your Wedding Budget
Budgeting for a wedding can be stressful, and if your budget is on the conservative side, you may be wondering how to get the most out of it. Luckily, with a little creativity and practicality, you can have your dream wedding without overspending. Here's a few quick tips on how to get the most from your wedding budget!
Decide What Matters for Your Budget
When budgeting for your wedding, and particularly for the reception, we advise making tiered lists. Tier 1 should be the "absolutely must have" list. Tier 2 would be the "would love to have it if the budget allows" list. And Tier 3 should be the "we can live without it" list! To start make a list of what the bride and groom want most, then move on to what any other VIPs (like parents) might desire.
For Tier 1, Make a list right away of the non-negotiables, then for Tier 2 a list of the wants but not needs. This communication will help both sides of the aisle cooperate and hear what's important to each person and most importantly the bride and groom. Remember, it is your day as the bride and groom, and although parents and family are important, negotiation is sometimes needed to make smart decisions. A collaborative document, like Google Docs or Google Sheets, could help everyone contribute if you can't meet face-to-face. You can make changes to it as well in real-time, which helps if parents/family are long-distance. However you decide to collaborate, doing so will make budgeting more smooth for everyone. Lastly, make a join decision on the items that just aren't possible and label those "Tier 3"!
How to Negotiate
Negotiation is the key to stretching any wedding budget! Maybe the bride really wants centerpieces, but does not care much if the flowers are real. If that's the case, then technically no one should spend money on real flower centerpieces! This could save a couple thousand dollars on something guests may not care about and allow room in the budget for other Tier 1 needs.
Don't really want a cake? Maximize your dollar with pies from a bakery that are pre-cut, and you save some money on cake-cutting costs. Keep in mind, this savings idea will depend on the caterer or reception venue, so make sure that is part of your conversation when making planning decisions. Keep in mind, making money saving decisions will open up areas of the budget that will allow Tier 2 items to make their way to Tier 1… So get ready Mr. Groom (who really wants a certain DJ who is more expensive than others)! It looks like forgoing real centerpiece flowers or a custom cake will make room for the DJ who will make your event a party! If the necessary and unnecessary pieces of a reception are discussed, then the decision-making falls into place more easily.
It Will Still Be a Good Time
Just because the bride and groom are on a budget doesn't mean the wedding cannot be meaningful and enjoyable for everyone. When planning the evening, plan for time slots that need a "wow" factor. This is where you want your non-negotiables to be. Maximize your time with the important parts of the reception like a slideshow, any traditional dances the bride/groom and parents desire, or toasts. Capitalize on any talents or interests you and the bridal party have that could be memorable and entertaining for guests! Choreographed dances, musical performances from members of the bridal party, etc. are very fun and will also make for great photographs when you're reminiscing. Because you are able to focus on the important parts of the wedding to you, your guests will appreciate how personal it is—just because a wedding is extravagant doesn't mean guests will enjoy it.
~~
Prioritizing your resources and time lends to staying within your budget and getting the wedding of your dreams. If you plan out the evening well, it won't feel sparse and you will have a memorable time with friends and family who are there for all the right reasons—to celebrate you and your new spouse.
Want more budget ideas? Check out more here:
65 Ways to Stretch Your Wedding Budget without Giving Up the Luxury