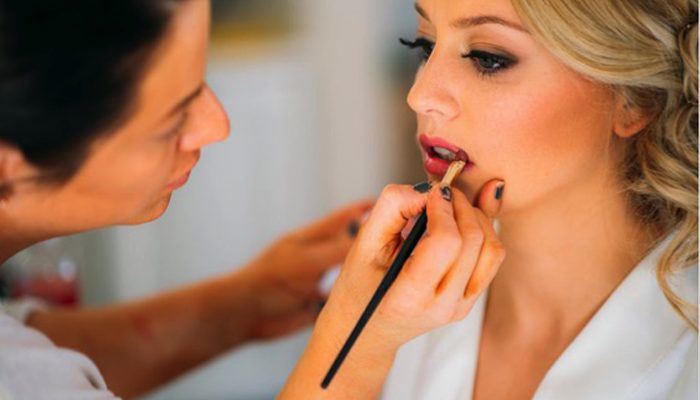 Wedding Makeup Artist
Finding the perfect wedding makeup artist!
Having challenges finding the perfect wedding makeup artist? These tips are sure to help written by Bella Sera's Bride, and amazing fashion blogger Rebecca. Check her out at The Novice Native.
Rebecca writes…
I couldn't be more excited about weddings and sharing my tips from finding the perfect wedding makeup artist for my own wedding. Having had the perfect wedding at The Bella Sera Event Center (in my opinion), I'm loving every opportunity to celebrate someone else's big day and reminisce on our own memories! I'm also collaborating with Elisabeth at The Bella Sera to help create and share fun, helpful and inspiring blog posts for The Bella Sera.
Recently I went to Denver's version of Vegas, Blackhawk, to celebrate a sweet girlfriend and fellow blogger's bachelorette party! Be sure and check her out at www.semisweettooth.com
But let's talk your wedding, and review hands-down the best makeup artist in Denver!
Choosing your hairstyle first
First things first; you may want to determine what your hairstyle will be first before finding a makeup artist. Referencing a post on my website about this topic will help; see here on Choosing a Hairstyle . Here is my wedding hair style in progress below:
Steps to finding your perfect wedding makeup artist
RESEARCH MAKEUP ARTISTS…
Ask around! Friends are a great way to get good, real life feedback.
Peruse Instagram and blogs!
Google
Make a list of your top choices, narrow it down to 10.
REACH OUT TO THEM…
Send an initial email to your top 10. Include your date, wants, and needs, as well as photos if you have them. Ask for pricing and availability!
CHOOSE YOUR ARTIST!
Rule out everyone outside of your budget once you've gotten a majority of the responses.
Dig a little deeper into your top 3. Talk to each of them, see if they offer trials (most of these will cost money, be prepared)
Choose your artist and sign your contract!
Now that you've chosen the perfect partner, you're ready to set up your trial run! I HIGHLY recommend doing one, as there were a few changes I needed to make after mine. Scheduling it in the morning is ideal, as you can see how the makeup wears throughout the day! You don't want it to slide off, or smear with the slightest glisten. Having a photo to bring with you on the day of your trial will be very helpful for the artist. If you can, bring a few options in case the artist suggests that one may not work with your skin tone, etc.
If you are happy with the way your trial went, get with your artist and determine a timeline for the big day! You will want to consider how many girls are getting their makeup done, and factor that in to the hair schedule.
I am going to leave you with this little suggestion for scheduling and deciding what work is done… If you are considering paying to have your bridesmaid's make up done, or asking that they pay for it themselves, one of the best ways to cut down on the cost is to ask the makeup artist if she does "mini facials". If she doesn't understand, you could suggest and ask if she would be willing to do "eyes only" or "full face with no lashes" for each of the girls. This will cut down on her work load, but also give her the opportunity to earn additional business since she is already booked that day.
My perfect wedding makeup artist
For all who have asked– I found my DREAM Makeup Artist, Tori, in the most roundabout of ways… Yes, I followed my steps listed above, but it goes to show you all methods counts. I reached out to a friend of mine who suggested her top pick in Denver.
After reaching out, I was recommended to Tori, from Bronze and Beautiful. Once finding her, I browsed her website and decided to add her to my list! After chatting on the phone and exchanging emails, I decided to book with Tori. Not only did she have a fantastic resume, but Tori was more than willing to work with me to create a look for each of my girls that was in my price range…
The final look
Here I am at The Bella Sera Event Center on my wedding day. My makeup artist did more than exceptional job, she helped make my day absolutely perfect, and even came to my home the day before for a spray tan and brow tint! Dreams do come true!!!!!! PS It lasted all night 🙂
I hope this helps you find your perfect match – You're going to be beautiful!
Rebecca (Happy Bella Sera Bride)