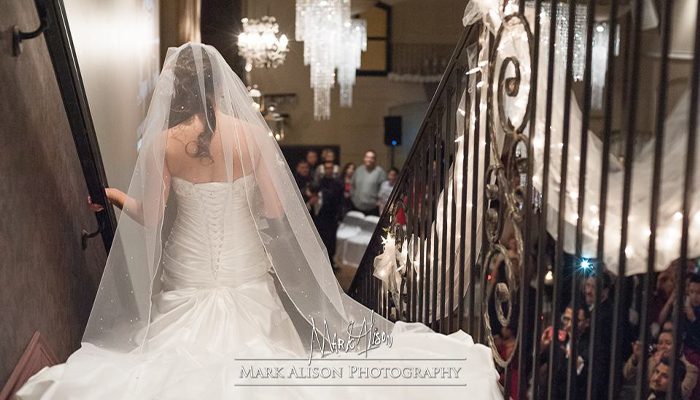 Mexican-American Wedding Traditions
Planning a Mexican-American Wedding? Wanting to know what to expect as a guest? This guide will help you navigate all your needs! Mexican culture weaves a beautiful depth to the fabric of America, and their celebrations are no exception. The traditions that are common in Mexican-American Weddings bring together some of the best things in life — including music, family, delicious food, drinks, and dancing.
The Music
Music is important to any celebration! While DJs and bands are traditional at American weddings, Mariachi bands are often present at Mexican-American weddings and they bring tradition and music to life. Not only are they traditionally symbolic, they are so lively and are sure to get everyone moving! Usually consisting of guitars, trumpets, violins, and an accordion, Mariachi music originated in Mexico hundreds of years ago. With such a unique history, the music has various textures and styles. Each Mariachi band has its own style and energy, which makes them incredibly entertaining and unique!
Family and Tradition
Family is first, and not definitely not excluded, in Mexican-American weddings! Of the many unique traits of the event, the first is the guest list. It will be large, filled with family and friends, and certainly warm. Cousins of cousins are sure to be invited — and even be part of the bridal party! Because the whole family will be there, don't expect things to end early. Most weddings start later in the evening and end in the early hours of the morning. Needless to say, Mexican-American weddings make for an enjoyable party for all guests to enjoy!
Not only is family a huge portion of the event, but also traditional events! The first of the traditions begins with the money dance, where guests pay (and sometimes pin bills to the Bride's dress) to dance with the bride. This money is normally used for the honeymoon, or used to purchase furniture for the couple's new home. Cotillón is also a tradition at Mexican-American weddings. Cotillon, another Mexican-American wedding tradition, is actually a photo booth with props like glow sticks, costumes, or funny hats for guests to dress up with and take pictures. Additionally, Mexican-American weddings also highlight more traditional American wedding traditions like father-daughter dances and the first dance. With all the visiting and celebrating, along with the traditional events that happen, the party will be one to remember!
The Food and Drink
Great weddings always have great food and delicious drinks! Needless to say, a Mexican-American wedding is certainly no exception. While the food served is traditional, the delicious meal involves chicken, pork, rice and beans, mole, green chili, tacos, enchiladas, and other cultural favorites! Beer and tequila also play a vital role in the drink selection available. Interested in a cultural snack to curb that sweet tooth? Churros and cake (which is sometimes traditional rum-soaked fruitcake) are the sweet highlight of Mexican-American weddings. If you are looking for some delicious Mexican food options for your big day, the Bella Sera can help, offering full service in house catering (including the menu options listed above)!
Latino weddings encompass all of the elements of what makes life great — bringing together family, good food, and celebrating it all. That's what weddings are all about!
Interested in booking a Bella Sera Mexican-American wedding? Contact us today to book your free tour! We know that family, friends, and fun are what make your event special. That's why we offer bilingual wedding planners, photographers, and so much more. We can't wait to hear from you!