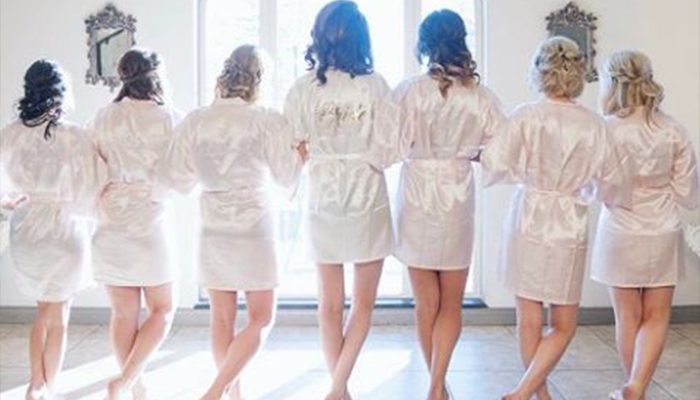 7 Unique and Creative Ways to Incorporate Your Siblings in Your Wedding
Congratulations on your recent engagement!! You must be so excited! Between finding the perfect venue and choosing flowers for the bridal party bouquets, the amount of decisions that need to be made can be overwhelming. We completely understand… To make things harder, everyone you've ever known probably feels connected to your wedding, in some way or another. The last thing you want to do as a couple is hurt someone's feelings! To help make sure everyone feels involved, we recommend giving those special people a role in the wedding… While we can't tell you how long to make that Mother-Son dance, we can offer advice as to how to incorporate your siblings in your wedding in a practical and creative way!
7 Unique and Creative Ways to Incorporate Your Siblings in Your Wedding:
1. Flower Girl/Ring Bearer
we know this might seem like an obvious solution… but we wanted to put all of the power in the couple's hands. There is no rule that says a couple can only have 1 Flower Girl and 1 Ring Bearer – if you have multiple siblings, invite them all be a part of the entourage of adorable support!
2. The Officiant
If you have a sibling you are especially close with, consider asking them to legally bind the most important decision of your life! Just make sure they are old enough to become a licensed officiant! Not only would it save you a few dollars on the officiant fee, but it would bring the family closer together than ever before!
3. Master of Mimosas!
Have a sister in need of a special role? Ask her to be in charge of keeping the environment fun and lighthearted while everyone is getting ready! She'll love the job and you can sit back and relax before your grand entrance.
4. Groomsmen/Bridesmaid
Again, we understand this might feel like a standard role… However, many couples are afraid of hurting their siblings' feelings if they aren't "all" in the wedding party or aren't the Best Man/Maid of Honor. We are here to say… choosing your best friend over your sibling is not going to permanently damage your relationship. They love you and completely understand that this day is yours – they are just happy to have any role given!
5. Shoe Game Commentator
If your wedding party is full of best friends and you were limited by size… Don't be afraid to ask your siblings to play a more unique role that is just as fun! They will love that they still have a special place in your day and will completely understand your situation. First of all, if you've never heard of the Shoe Game, you should Google it. But the point of this option is to ask that special sibling to be the Master of Games for your reception. Let them talk to the audience, ask you and your spouse the questions, and let them put their spin on the game. It will be a once in a lifetime opportunity to make memories you will cherish forever!
6. The Pipes!
Yes, you read correctly. We love when our couples ask a sibling to sing their first dance. It's a beautiful and unique opportunity to get the wedding receptions guests invested in the event… not to mention everyone is always amazed at their talent! It's a win-win for everyone.
7. Scripture/Inspirational Quote Reader
If you are looking for a traditional religious ceremony having a sibling come to the front and read a scripture can be a perfect way to incorporate them in a wedding day role! Even a modern agnostic ceremony can use this suggestion and have the reader recite a meaningful quote or saying. Just make sure you send them the entry in advance, so they can rehearse the part and understand where you want inflection, versus "tender moments".
Involving you siblings in your big day will go a long way in that lifelong relationship. They are there to witness the addition of a new family member and want to support you every step of the way. Keep in mind that they love you and have known you their entire lives. You getting married means big changes for everything they've ever known!
Congratulations, again. You're now ready to move on to dinner entrée choices. Happy Tasting!